PERSONAL HEALTH RECORDS
Creating your own personal health record (PHR) is a great way to take charge of your health and well-being. A personal health record is your own collection of information about your health. This is different than an electronic health record that is maintained by your doctor's office.
Having a personal health record can help if you move, switch healthcare providers, or seek treatment when you are out of town and you need to provide your health history. It can also help in an emergency or urgent situation when it is difficult to remember information correctly.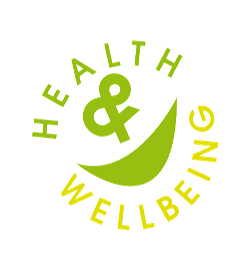 Here's some suggestions about information you may want to include in your PHR:
Names and contact information for your healthcare providers
Emergency contact
Health insurance information
The current medications you are taking along with dosages
Allergies
Genetic/hereditary conditions in your family
A list of major illnesses and surgeries
Recent results from doctor visits
Test results
Eye and dental records
Concordia encourages you to set up your own PHR. There are many websites that have a system where you can input and access your information.  Here's a link to Microsoft's free PHR website called HealthVault: http://www.healthvault.com.  Online PHR systems are not covered by HIPAA privacy laws, but most have a privacy policy that is similar. Please read the privacy information before you start an account with HealthVault or any other PHR system.
WELLNESS PROGRAMS
Concordia offers Healthy Behavioral Programs for smoking cessation and weight management for its members enrolled in South Florida Community Care Network (SFCCN) Managed Medical Assistance (MMA).   If you are interested in participating in one or both of these programs, please click here. You may also call 305-514-5300 for more information.
COMPLEX CASE MANAGEMENT PROGRAM
Through its Integrated Care Coordination Department, Concordia offers the Prevention and Recovery Program (PRP). The program is available to Concordia's entire member population that meet the program's entry criteria. The Preventions and Recovery Program offers complex case management services to members who have experienced a critical event or diagnosis that requires extensive use of resources and who need help navigating the system to facilitate delivery of care or services. The Prevention and Recovery Program is an opt-out program meaning members have the right to participate or to decline participation. The goals of the program are to:
* Improve the quality of life for Members
* Improve functional capacity of Members
* Increase Member self-care
* Enhance access to appropriate health care resources
The Program entry criteria are:
* Members with an SPMI diagnosis and severely impaired functioning
* Members with a history of psychiatric re-admissions within 30 days or more than 2 admissions in a 6 month period
* Members with an SPMI diagnosis and 3 or more complex medical conditions
* Members who have a history of being discharged from a State Hospital [identified from claims data and/or data collected through the UM process].
* Members with an SPMI Diagnosis and diagnosed with a comorbid Substance Abuse Disorder with more than 2 admissions in a 6 month period.
* Members admitted to A Statewide Inpatient Psychiatric Facility (SIPP)
If you are a member, member caregiver or provider and believe that a member meets the criteria for the program, please contact Concordia at 855.541.5300, option 2, option 1, and specify that you would like to make a referral to the PRP Program. You may also click here to enroll electronically.